Do You Have A Dream?


Your Dream is meant to be realized!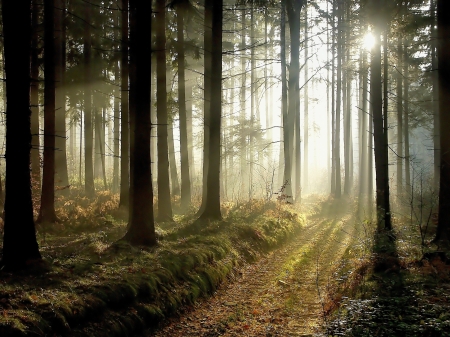 The way in which Life speaks to you is through giving you a dream and the inspiration to fulfill that dream. Each one of us is given a personal dream. This dream is much like a spiritual blue print for our lives. We are not required to live this dream, but when we do, our happiness level is increased and when we don't, it can feel as if something is missing.
Sometimes we know what this dream is but we've gotten in the way of the dream by allowing fear, issues and excuses to stand in the way. Other times, we don't even know what the dream is because we have also allowed fear, issues and excuses to block our clarity and inspiration. The years leading up to now were a great time of releasing, re-aligning and healing.We have now entered the time to manifest our greatest dreams.
Think of your personal dream as a part of the Great Puzzle for humanity and our planet. As you follow the path of your dream, you complete a piece of the puzzle. Your completed puzzle piece joins with others who have also followed their dreams, and as the pieces come together, and the Great Puzzle is completed, we have transformed humanity and have truly become the ones we have been waiting for.
Yes, people are now following their dreams, but you don't need to worry about what anyone else is doing - you only have your dream to fulfill. That is why you came here - to follow the dream that Life has personally given you.

Make a Quantum Jump into your new life!
Clarify your Dream so you know exactly what you want and why!
Identify self-sabotaging blocks such as:

Worthiness Issues
Fears
Negative thinking
Negative energetic patterns

Create the ideal internal space for realizing your dream
Dissolve internal blocks so that you can have what you want
Learn the most effective way to manifest what you desire
Speed up the time that it takes to create what you desire
Understand when to let go and why not to give up
Release any and all resistance to attaining your dream including fears
Clean up negative energy in and around you
Learn how and when to act on inspired-driven action
Invoke the Power of the Universe on your behalf
Develop an Inspired Plan of Action
Learn to use your intuition and inner guidance
The "Live Your Dream" Program Includes:
Three months of coaching/mentoring
Individual one on one sessions
Worldwide - phone or skype
90 minutes per session
Three sessions per month - Total 9 sessions
Email support between sessions
Sign up for Your "Live Your Dream" Program
$1697.00US Click Here.
First Session with Nanice?
Introductory Special: $150.00 us (regular fee $300.00 us)
90 minute session by phone or Skype (outside USA Skype only)
For questions or scheduling click here to contact Nanice
Need Just One Session?
Learn more about single sessions - click here.
Monthly coaching packages available - click here.
Is the "Live Your Dream" Program for you?
For a complimentary 30 minute consultation, click here to request a consultation.
For questions, please email Nanice@Nanice.com.